Looking for a budget-friendly and easy to use dome tent? Check out the Kelty Ballarat 6 person tent, a perfect shelter for occasional car camping adventures or bicycle tours.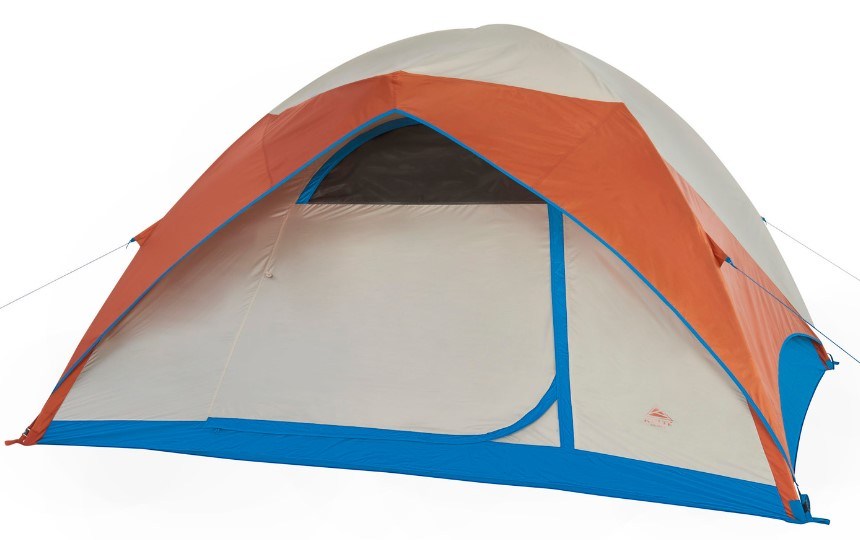 ---
Key features & benefits
---
What this is about
If you follow Kelty, you have probably noticed that recently they have been launching many series built in the same style. All of them are simple dome tents, and the main difference is that some are with a full fly and some are not.
So it is easy to get confused. This Kelty Ballarat 6 is very similar to the Kelty Discovery Basecamp 6, Kelty Tallboy 6, and Kelty Timeout 6, plus several other smaller tents series. Then they add a full fly and you have several other tent series, etc. I wonder if their designers are running out of ideas.
But no matter how many they throw on the market, these tent become popular in no time. This is not surprising, Kelty as a brand has been around for well longer than half a century, always with great products and unbeatable prices.
The Kelty Ballarat 6 tent is a simple dome supported with two main X-crossed poles, you can understand its structure from the picture below showing the tent without fly.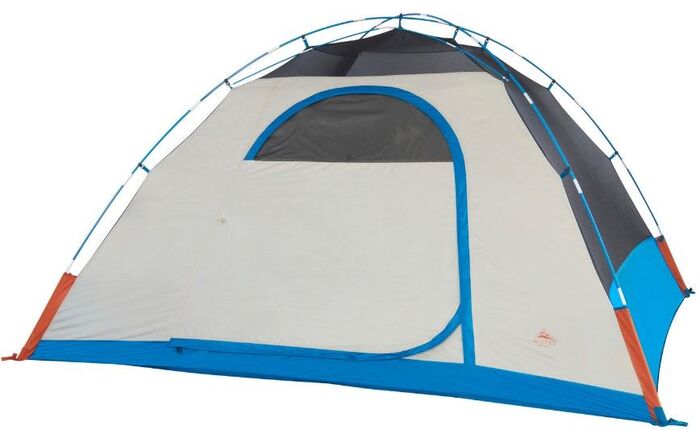 Obviously, with so angled walls, you do not have plenty of volume inside, but this makes the tent low profile and aerodynamic. Note that the peak height is 68 inches (173 cm).
The tent has one door, and it has a window in its upper part, so you can have views even when the fly is on. This is one good side of the partial coverage fly where you do not have a vestibule for storage.
Yet another advantage of such a fly is that the tent is fully freestanding and you can rotate it and move around even when the fly is on.
Materials
The poles: You have fiberglass poles here, nothing unusual for such a budget tent. They attach to the canopy with the usual clips, but in the corners you have what they call the Quick Corners design, see the picture, with narrow deep pockets where you place the end of a pole.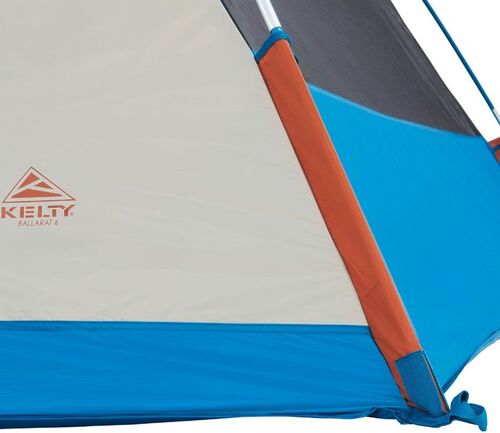 This is more convenient than the classic grommets simply because the pole remains in place when you go to the other side to do the same.
The fabric: It is quite typical for Kelty to use the same fabric in all parts of its tents. So here you have 68D polyester everywhere (fly, floor, walls), combined with a No-See-Um mesh on the canopy.
The waterproof rating of 1200 mm may look modest but you normally do not need more, except for the floor where I would love to have more indeed.
There are several wall pouches attached on the walls inside, to keep you small items off the ground.
Ventilation
The tent has neither floor vents nor fly vents. But the wall taffeta is low on the sides, and the fly on these sides does not go to the ground, so this will allow for enough air circulation.
The front short pole pulls the fly up so vapor can escape. Note also that the window is protected under the front brim so this is one more ventilating channel.
This all with plenty of mesh on the canopy should work well and you should not have serious issues with condensation. But remember that condensation in a tent cannot be avoided in general.
---
Who is it for
Regarding the area, the tent is officially for 6 people, and it offers 88 ft² (8.14 m²). The dimensions are such that it is possible to put 6 pads on the floor, but this makes no much sense for camping. I see it suitable for maximum 4 people or so, and it is perfect for couples.
Regarding seasons & climate, they describe it as a 3-season tent and this can be taken as a fact. The front is closable and the rest is protected with the fly.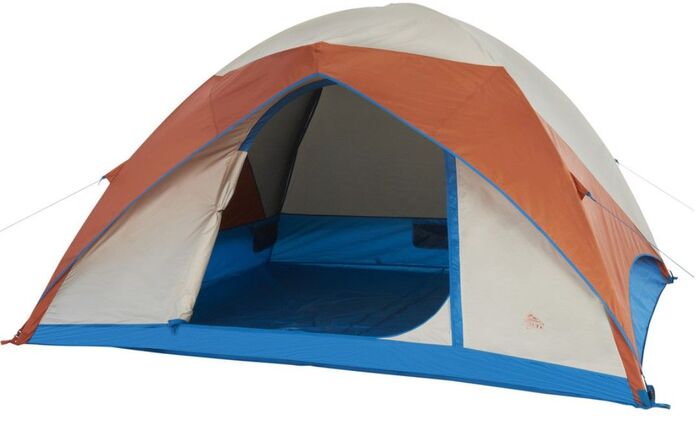 Regarding the weight, the tent can be described as lightweight and my rating for this high. They provide also the trail weight number, but this is not a tent for the trail, there are lighter options.
The packed size is also very good, and you have a Shark-Mouth carry duffle for quick and easy pack-up, see how it looks: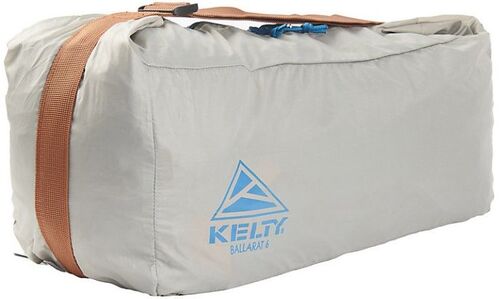 Regarding the price, it is more than fair for such a nicely built tent, and you have Kelty behind this product.
---
Specifications
Weight: 13 lb 4 oz (6.29 kg).
Official capacity: 6 people.
Dimensions: 119 x 106 in (302 x 269 cm).
Inner area: 88 ft² (8.14 m²).
Inner area per person: 14.7 ft² (1.35 m²).
Peak height: 68 in (173 cm).
Packed size: 23 x 7 x 7 in (58 x 18 x 18 cm).
---
Final thoughts, rating, pros & cons
Below you can see how this tent stands against my standard rating criteria that I apply consistently to all of them here in the site so that you can easily compare:
BEST PLACEs TO BUY:
For more tents of this shape please check in the category Dome Tents. You might want to compare this tent with their Kelty Timeout 6 built in the same style but with several different details.
Let me know if you have questions, there is a comment box below. Bookmark this site and come again, this will keep you informed, as you realize I add texts here on a regular basis. Thank you for reading.