What is a dome tent and what is a geodesic tent? These questions are being asked by readers, and here I have some comparison between them to keep as a reference.

What is a dome tent
I guess everybody knows at least intuitively what a dome tent is. But this term is not necessarily correct when used for tents because of the following.
In the simplest case, you have a structure supported with two X-crossed poles that connect to the tent's base at its corners, see the picture below. So the poles have only one intersection point at the top of the tent.
In some dome tents you can have a hub element where the poles converge. In such cases this is about 4 poles that create half-loops, but the general structure is the same.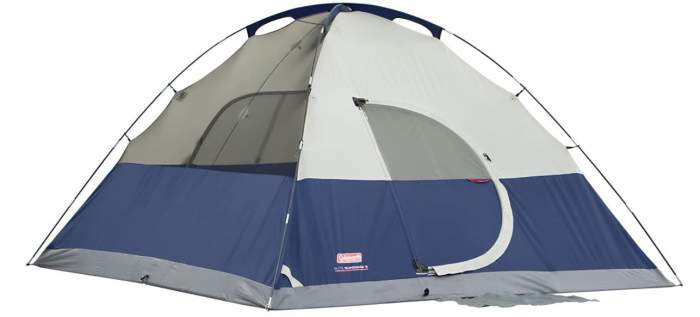 But note that the floor of the tent is rectangular, it can be a pure square or a bit elongated. So the overall shape is not a perfect dome, but it is standardly described as a dome tent.
Sometimes there are extra poles added on one side or on two sides, or even on three or for side. In this case one can speak about an extended dome tent, so follow the link to read more.
But what is a geodesic tent?
So this is again the same general structure which is dome shaped. It comes from the phrase geodesic dome, but the meaning is sometimes far from the same.
Roughly speaking this is about tents supported with multiple loops that cross each other at many places. This makes them very strong and stable constructions. Most of expedition tents used in the roughest possible conditions are of this type. Here is one great example, the Mountain Hardwear Space Station Tent 15-Person 4-Season:

As you see from the picture on the left that shows the tent without the fly, its shape is far more close to a half-sphere than in the case of a simple dome tent. The base of such a tent is also close to a circle, see the picture below.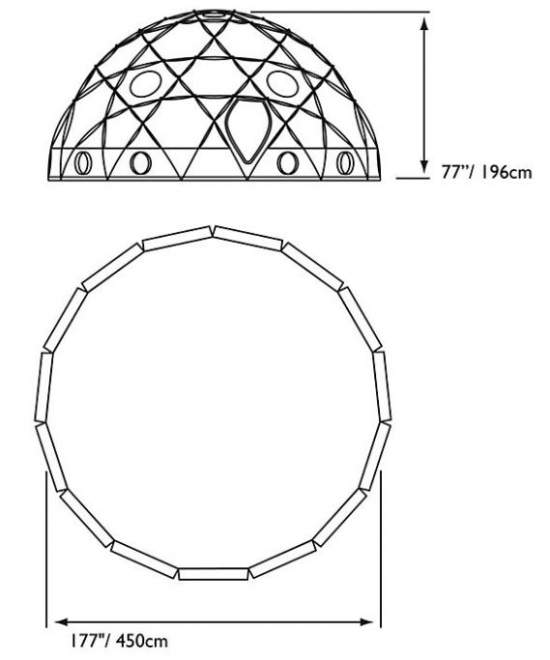 Here is one more, but this time it is about a summer camping tent without additional fly, this is the Ozark Trail 12-Person Base Camp Tent with Light. It looks cool with its numerous poles, but such a structure needs some work when you want to set it up: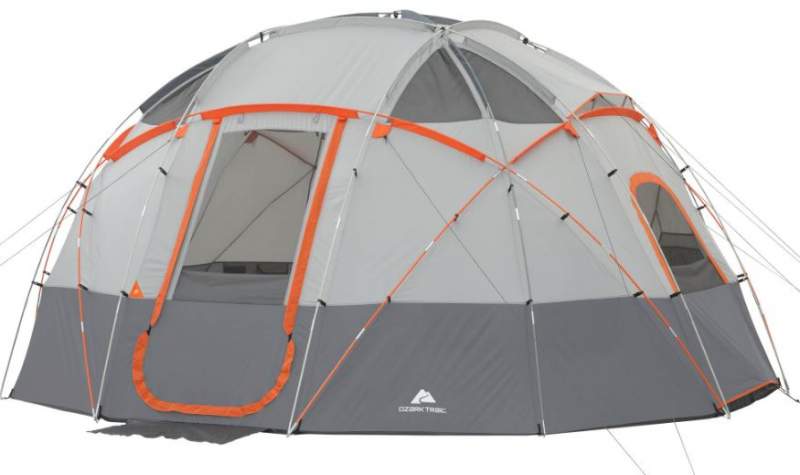 In these examples you see that the poles create those triangular configurations, and this is usually what people associate with a geodesic tent.
So a true geodesic tent should have the following features:
The canopy shape close to a half-sphere.
The base shape close to a circle.
The frame has multiple intersection points, so the poles create triangular shapes.
Differences are not always clear
But how would you call the tent in the picture below? This is the CORE 6 Person Tent with Block Out Technology and you see it has an extra pole added for stability and there is one triangular shape in the frame. The base is not really rectangular, but it is also far from a circle.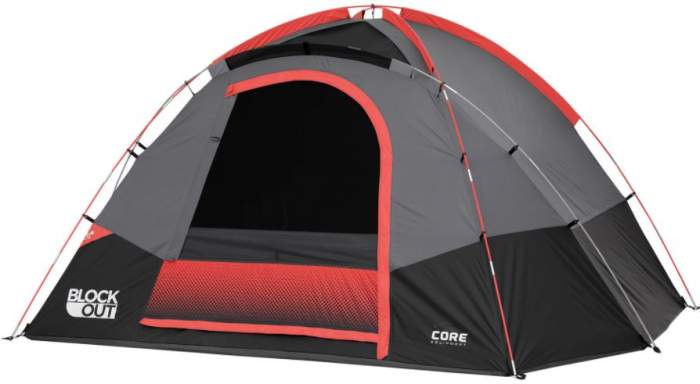 How about this one below? This is the Marmot Torreya 6P tent where the base is completely rectangular, but there are several triangular and rhomboid structures in the frame.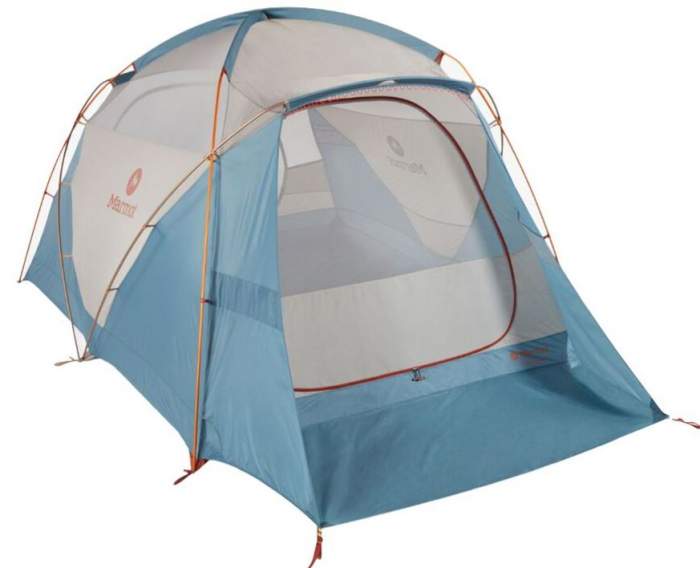 I have seen some people describing tents with such extra poles as geodesic tents.
In summary:
• A geodesic tent is a dome tent and it can be called a geodesic dome tent. It has a frame created with multiple poles that intersect each other and make the structure very stable.
Now, what is the meaning of 'multiple'? This is not an exact science and the terminology is not very strict. The more poles the stronger structure, but this also means more work to do when you assemble or disassemble the tent.
With multiple poles, the tent's base becomes close to circular so this shape is just a consequence of many poles that attach to the tent's base.
• On the other hand, what is typically called a simple dome tent implies a structure where its two poles intersect on the top only. The base of such a tent is never circular.
But many tents that are described as 'dome tents' may have one or two extra poles that may increase the number of intersections. These tents have features that are in between the two extreme cases, the true geodesic dome and simple dome tents.
Thank you for reading. Let me know what you think, there is a comment box below.