There are many tents on the market that are described as extended dome tents, and here I give a description of such tents that can serve as a reference. So what is an extended dome tent? Keep reading, the answer is in the text.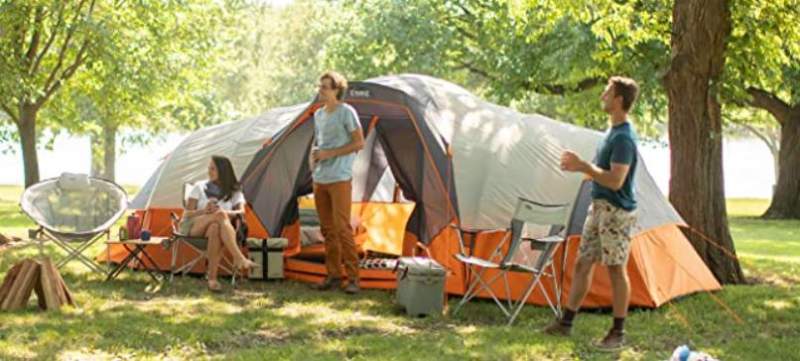 You will see some tents of Core Equipment that have the words "Extended Dome" in the official name. The best examples are these CORE 11 Person Extended Dome Tent and Core 9 Person Extended Dome Tent, the former is shown in the top picture above.
Note that some of these tents can also be described as hybrid dome-tunnel tents and you can realize this when you see the top view of the mentioned Core 11 Person Extended Dome tent. The parts that are supported by 4 loops (typical for tunnel tents) are in fact larger than the central section under the dome.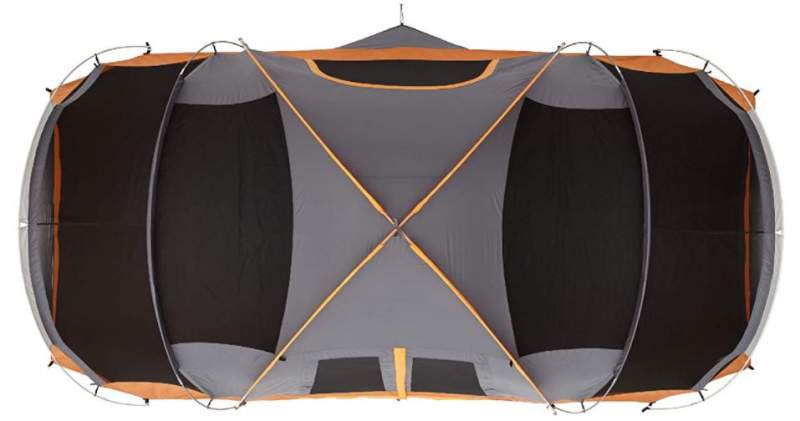 But not all extended tome tents are so spectacularly large. In fact, there are several types of extended dome tents, and they may be classified in various ways.
So regarding the extension, you can have them one, two, three, four, and even five. Most frequently there is only one or two. Such extensions are on the sides of the central dome area, and they are supported by extra poles.
In the case of one extension, this usually means a vestibule supported by an extra pole, and then there is an inner tent that is for sleeping. The Kelty Rumpus 6 Tent is a typical example of this type: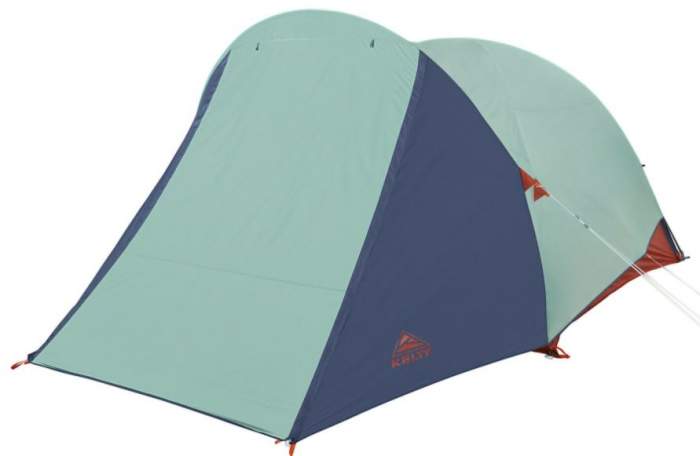 On the other hand, the extended dome tents can be divided into two separate groups regarding the floor design. So you can have:
Extended dome tents with a sewn-in and sealed floor.
Extended dome tents with a linked-in floor or just with a floor mat.
Obviously, the level of protection from the ground is better in the tents with sewn-in floors. The Core tent shown above is one great example, but see below also this Coleman Camping Tent Skydome 8 Person with Screen Room. Here you have a fully sealed floor even in the screen room area.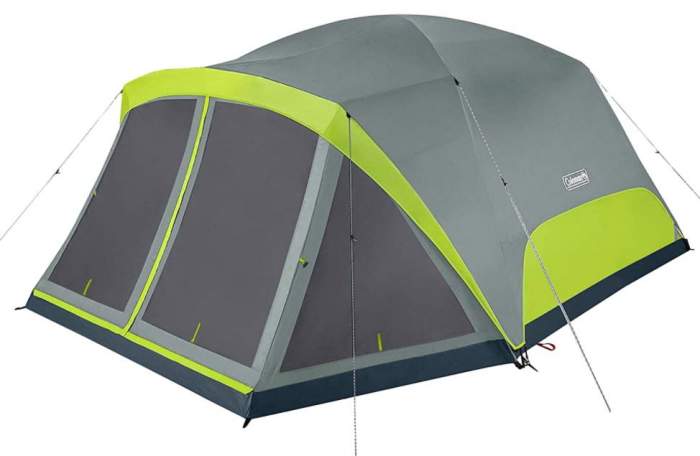 The picture below shows an extended dome tent with a linked-in floor, the NTK Explorer GT tent. Note also that this is a tent with two extensions.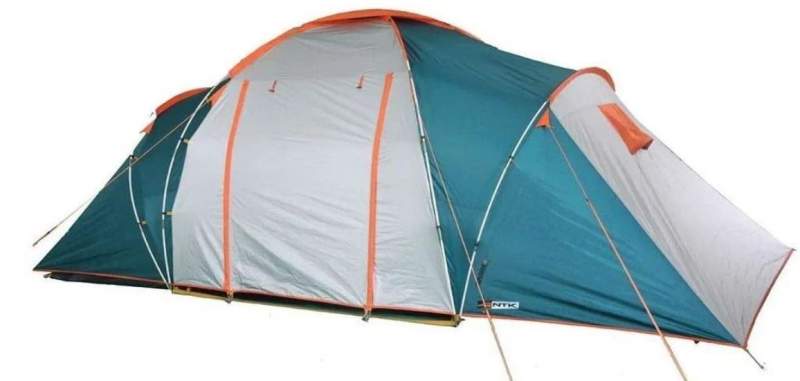 Yet another example of thus type is this Vango Apollo 500 Five Man Tent, and you can see this is a tent with one extension only: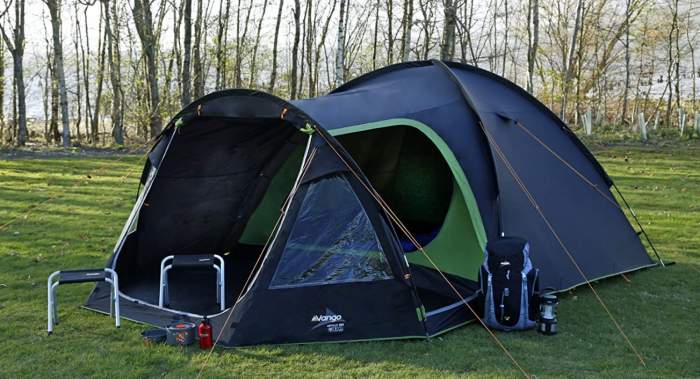 Both tents shown above are also in the group of tents with a full-coverage fly. So although their vestibule (or living room) part is without the protection from crawling insects, the sleeping area is a full two-layer part and with a complete protection from the rain.
So these tents have a better protection from the rain, but their living room or vestibule is less protected from the crawling insects and ground water. This makes them different from the examples shown previously with fully sealed floors everywhere where the tent is with a partial coverage fly that mostly protects only the roof.
I would say that regarding the fly & floor design, both types have some advantages and disadvantages. In a tent with a removable floor in the living area/vestibule, you can use your camping chairs without thinking of damaging the floor, and you can also cook there.
But you would rather have such an area fully sealed in a cold environment or in an area with spiders, snakes, and scorpions around. So this all will depend on where you camp and in what type of climate.
Many more examples of these tents you will find in the category Dome Tents here in the site.
Let me know if you need help in choosing the right tent for you, there is a comment box below. Note that I add texts here regularly, so you might want to bookmark this site and visit it occasionally, this will keep you informed about the situation in the family camping tents market.