Here I discuss the issue of 3 season tent vs 4 season tent vs winter tent and point out the most important differences. The terminology used for such tents is sometimes confusing so I hope this text might be useful.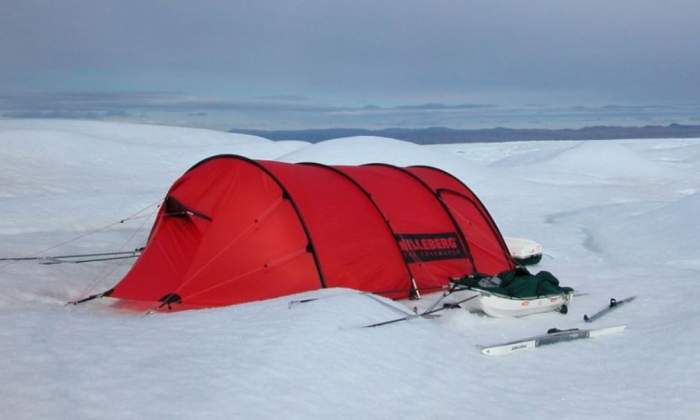 ---
Winter tents
So I start with the third group, with winter tents, because this type looks easier to distinguish from the other two. You will frequently see winter tents wrongly described as 4-season tents. Those who use such terminology probably want to say that such a tent is reliable enough for any weather conditions. They are right, but this does not mean that you would feel great in winter tent if you use it in summer.
Here is how I see a winter tent and this is what I use when I decide about a tent's category here in the site:
A winter tent is designed for winter, no more and no less.
This means a good enough waterproof rating, but not necessarily exceptionally high.
More importantly, this implies a very strong and sturdy poles construction to withstand pressure from any side. This can be the snow from above, and the wind from the side.
In most cases, those are freestanding or at least semi-freestanding tents. The reason is obvious – you may find yourself in a situation that you cannot stake it down (frozen ground, rock).
Winter tents are without much mesh, if any. If they have mesh areas, those can be closed in some great examples of these tents. These tents are designed to keep the warmth inside and to prevent the cold air from getting in.
So the bottom line is: they are excellent in winter and far from good in summer or in a warm climate. Any example? Sure, here is a perfect one, the Marmot Lair 8 tent.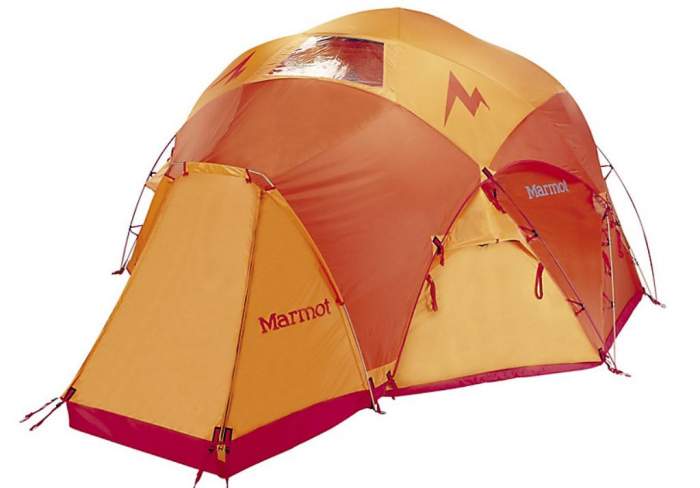 Arctic Oven
The Arctic Oven tent is special because of its canopy which is Vapex. As far as I know, this material is used exclusively in the Arctic Tents. This is a breathable canopy fabric with some exceptional features but the fly is waterproof. The tent itself is designed to be used with a wood burning tent stove. So this is a bit more than a winter tent and this is why it is in my list of cold weather tents.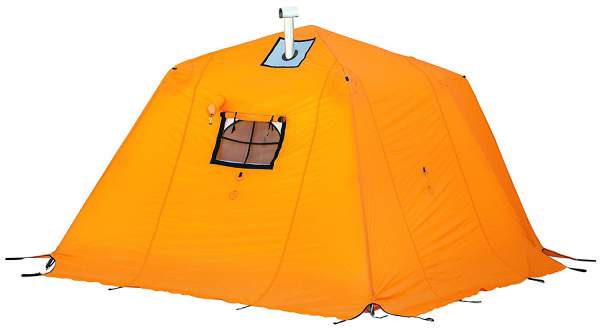 ---
What about 4-season tents
As for the 4-season tents (and this applies to 3-season tents as well), in most cases this is all about trade-off and compromise.
As the name suggests, those 4-season tents can be used in all seasons. But is this really possible? Well, yes some of the best canvas camping tents here in the site are in this category. Why this is so?
The reason is that some of them have incredibly strong steel poles or strong frames in general, so they will perform well in the case of a snowstorm.
These tents are breathable enough to create a cool atmosphere when you use them in a warm climate. But they are also windproof and non-breathable enough to keep the warmth when you use them in a cold climate.
Some of them are designed with a pipe jack, to be used with a tent stove in winter.
The bottom line here is, they are good enough for winter, and excellent in summer and in any other season. Any example? There are many indeed, just check in the category Canvas Tents here in the site. Here is one excellent example: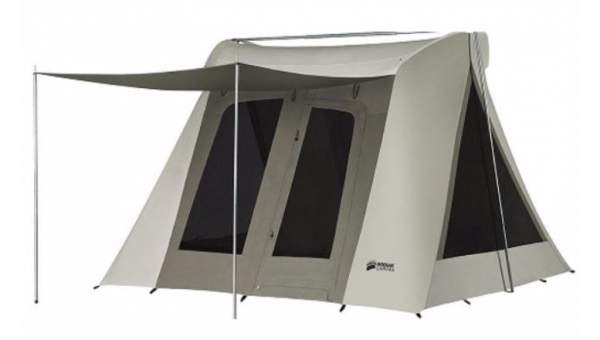 A unique example – the Crua Loj 6
Actually, the Crua Loj 6 is the best example of a 4-season tent known to me. There are many reasons and some of them are the following:
This is an insulated tent, and the manufacturer claims that it insulates you from everything outside, no matter if it is cold or warm.
The tent fabric is a breathable poly-cotton.
This is an all-steel construction.
This is a thermally insulated tent with R-value 4. Note that the insulating cocoon is removable.
Huge waterproof rating.
PVC windows.
Fully enclosed construction.
There is much more related to this tent, I am only mentioning the features essential for its 4-season use. If a true 4-season tent exists, then this is it.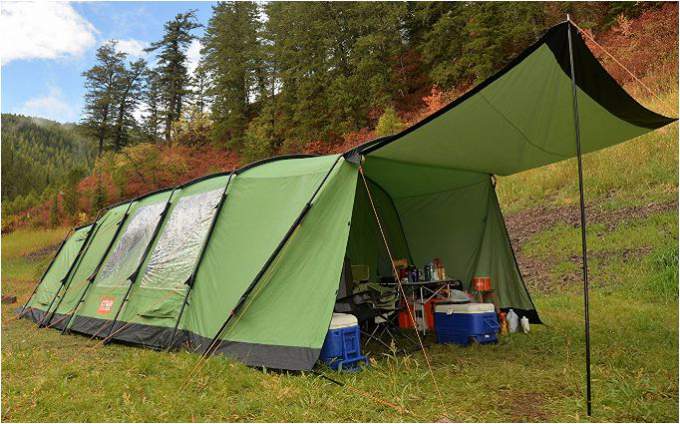 ---
How about 3-season tents
Similar to the case of 4-season tents, the term '3-season' implies a lot of difference regarding the weather conditions. So a tent that offers lots of ventilation and large windows suitable or needed for summer camping, can hardly be useful in early spring or late autumn, and at low temperatures. On the other hand, a tent suitable for a cool environment, for a lot of rain, etc., would not be a great option for a quiet summer camping in some warm area.
You see the point, this is the group where you would make more compromises if you would want a tent that can serve you in three seasons. This is why I do not have a separate category of 3-season tents here in the site, it could be misleading.
A 3-season tent suitable for both worlds would most likely be found in these groups:
Tents with full fly. Here, the stress is on the fly which offers full protection from the elements. But it is necessary to check the canopy structure, how much mesh is there, are there panels that can close at least some of the mesh areas, are there vents on the fly, etc.
Canvas camping tents – yes here they are again, those are great tents for a variety of situations and weather conditions.
Here is one great example, the Big Agnes Flying Diamond 6 tent, this is the tent from the group of full-fly tents: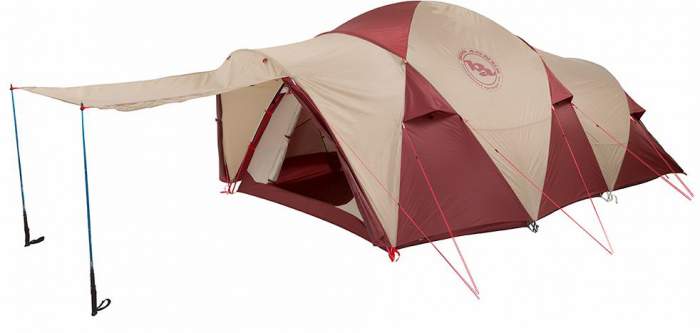 ---
So thank you for reading, I hope this text has been useful. I did not speak about the prices of these three types, but you should be ready to pay up to ten times more for a true winter tent as compared to an ordinary 3-season tent. If you plan some winter camping, you might want also to check our text on how to stay warm in a camping tent.
Please use the comment box below if you feel I have missed mentioning some important details, no doubt I have, there is lots of stuff that can be added in such a text.