This question came as a comment in one of my texts, so are there freestanding canvas camping tents? The short answer is yes, and here you have the best examples of them.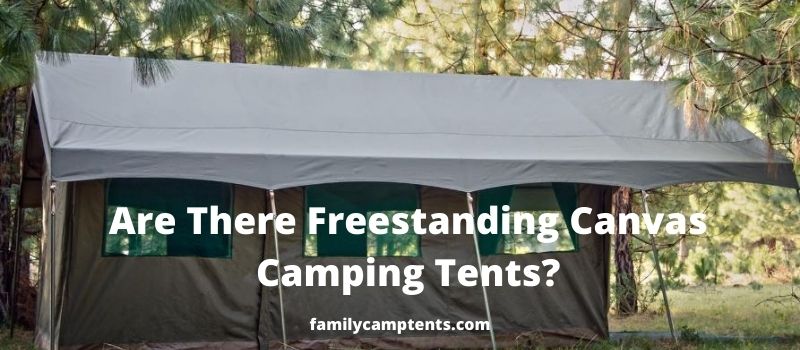 The mentioned question you can find in my text about the best canvas camping tents, it is in the comments, Jake Harwell was asking. I answered there, but here I would like to elaborate on this issue a bit more.
To be specific and to the point, every tent should be staked down properly and secured against sudden winds. From this perspective, there is no such a tent that could/should be used without being secured. This holds for canvas camping tents just like any other tents.
In view of what I have just said above, the term freestanding tent may look more or less meaningless. Sometimes I also use the term self-supportive and this should have a similar meaning. One way of looking at this issue is that you can move a bit or rotate the tent when it is up, before staking it to the ground. But this does not hold for some heavy constructions which you will see below.
So it is better to say that a freestanding tent is a type that can stand up on its own for a while, before you secure it. This may be convenient if one person is doing the job. Sometimes the ground is solid rock, or it is frozen, or it is a sand, so you cannot use stakes. In such situations, a freestanding tent may be a convenient option, you can secure it by using rocks or sandbags. as you probably know, such sandbags are frequently used for sun shades.
Here are a few types of canvas tents that can be described as freestanding:
Framed tents.
Some of air-beam or inflatable tents.
Dome tents without vestibules.
So let' see some example of these types.
Framed tents
First, what is a framed tent? A framed tent has a frame that can stand up on its own. There are many of them here in the site. When you set the frame, you add the cotton canvas shell. This Guide Gear 10 x 12 Canvas Wall Tent is a perfect example of this type: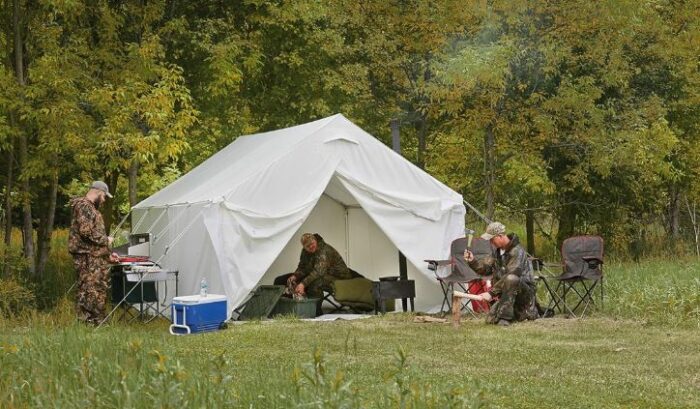 This Bushtec Adventure Echo 2200 Luxury Camping Tent is also in the same group, and the same holds for this White Duck Outdoors Alpha Wall Tent 12 x 14.
Freestanding air-beam or inflatable tents
It is had to find a more typical example than this Robens Aero Yurt 8 Man Airventure Air Tent. It is self-supportive and freestanding because of fact that it has 8 thick beams filled with air that keep it standing.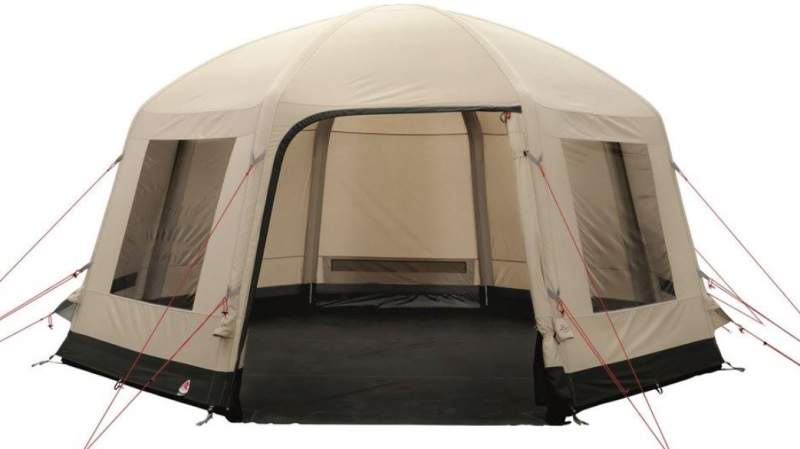 Freestanding dome tents without vestibules
This Bushtec Adventure Nomad 6 Person Bow Tent is an example of this type. Here you have poles that attach to the tent's corners. So you can indeed rotate the tent after adding the poles.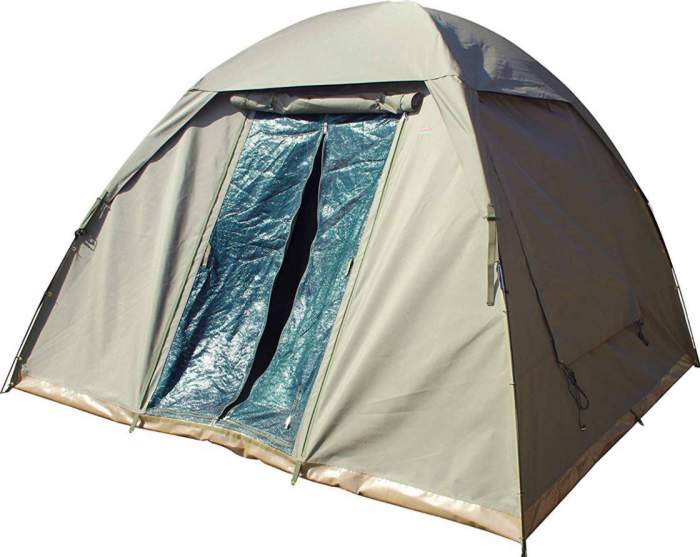 But what about the other type, non-freestanding tents? Some of them you cannot possibly use without staking them first. This is typical for bell-tents that usually have only one central pole. There are also many excellent canvas tents with two poles. You can see this in the Kodiak Canvas Tents and also in the Teton Sports Mesa 14 Canvas Tent.
When you compare these tents with those shown above, you may understand best the meaning of the term freestanding tent: Such a tent you can use without staking it down, but non-freestanding tents can never be used without staking them first.
So I hope that the question from the title is answered with this. Thank you for reading. Let me know if you think I have missed adding something important here. There is a comment box below.