---
The term freestanding tent is frequently used to describe tents that are not truly freestanding. So what is a freestanding tent? You will find the answer here, keep reading.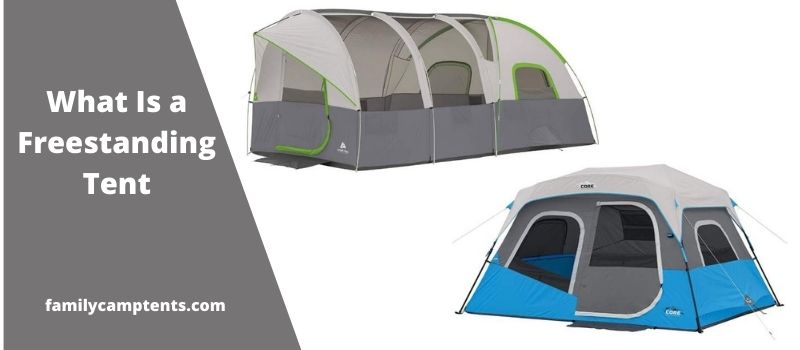 I do not think there is a strict definition of a freestanding tent, you will see this term used even for tents that are not freestanding, more about this below. In my view, a tent should be called freestanding if it is completely self-supporting and it stands up even when not staked to the ground, and this only when it is pitched with all its elements. This means that its fly is on and that all vestibules (if present) are fully functional.
But this does not mean that you should ever use it without stakes or some other anchor elements. It is absolutely essential that the tent is at all times safe from sudden winds. You can use sandbags or anything similar if you cannot use stakes (like on a rock surface, gravel, sand, frozen ground, etc). Some shelters designed for the beach come with integrated sandbags. 
Then what is the point of being freestanding? Actually, this is not so essential. Here are some possible advantages:
A freestanding tent can be a bit easier to pitch, and quite frequently one person can do the job.
When you have pitched the tent, before securing it and anchoring, you can still rotate it and move short distances in the camp.
Other than that, there is little difference as compared to a non-freestanding tent. But it is true that many non-freestanding tents must be properly staked, and you cannot use them at all unless this is done. Typical examples are bell-shaped tents and many of canvas tents. Note that most of the bell-tents are with one central pole, and they cannot be used before you stake the base. Similarly, some canvas tents are with two poles, so imagine. See this Kodiak Canvas Deluxe 8 Person Tent as an example.
There are many tents on the market that are freestanding without the fly, so you have the inner tents and poles that attach to the tent's base, and in such a configuration you can rotate the tent and move it around, it is very stable and self-supporting. But many of these tents have a fly with vestibules that must be staked to be functional. This means that such tents cannot be described as freestanding. This is typically the case of the tents with a full-coverage fly. Here is one example of this type.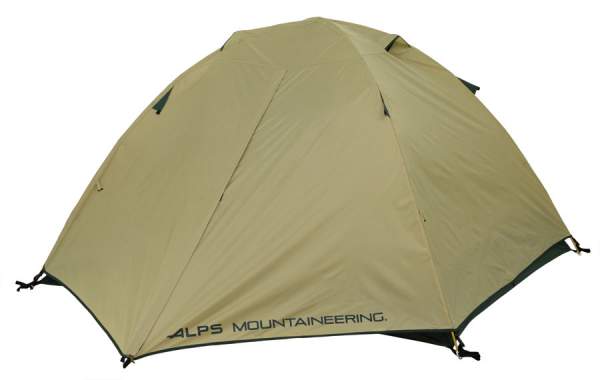 But some of the tents have a minimal fly that attaches to the tent's frame, and those are truly freestanding tents. As you realize, this implies that they have no storage space, and this is a general downside of such a design. Many of the simple dome tents belong to this group. Here is one example: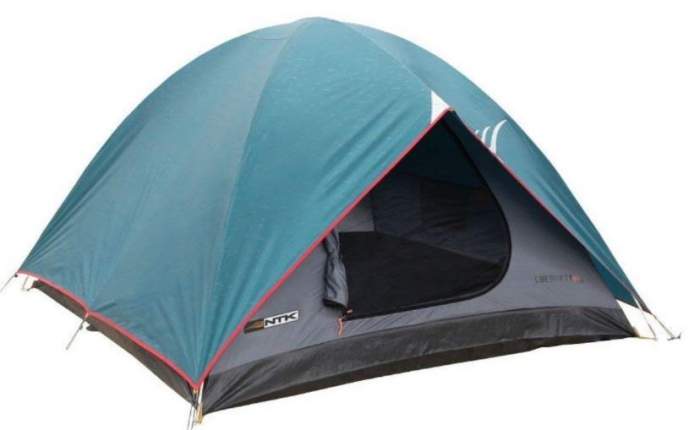 Some dome tents can have extensions on one or two sides, and those are supported by extra pole(s). Such tents are never freestanding. To be functional, they must be staked properly. This tent is a perfect example of this type: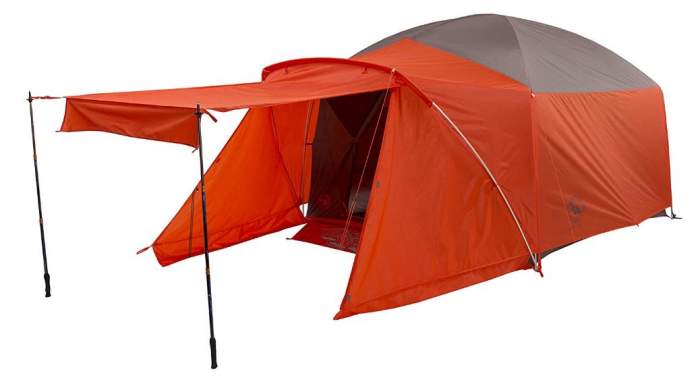 The examples shown above are all dome tents or modified dome tents, but there are many cabin-style tents that are truly freestanding. Those are usually with a minimal fly that covers only the ceiling where you normally have large mesh sections for ventilation. This Core Lighted 6 Person Instant Cabin Tent is one great example of this type: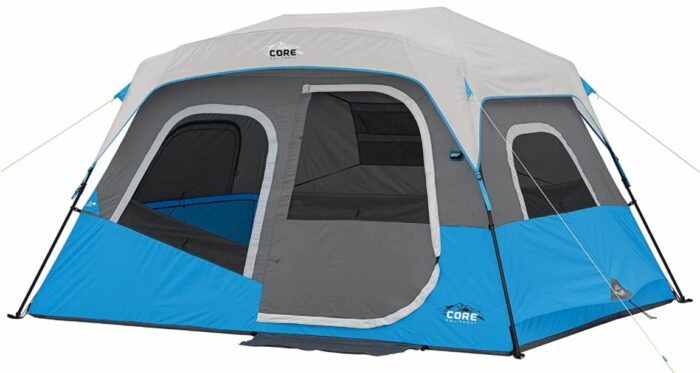 Did you know that there are even tunnel-type tents that are freestanding? In this case, you have some clever designs where poles and the tension created in the fabric make the structure fully freestanding. Typically, these tents have one or two ridge poles that intersect with the usual loop poles. See how this may look in this ust House Party Car Camping Tent 6 person: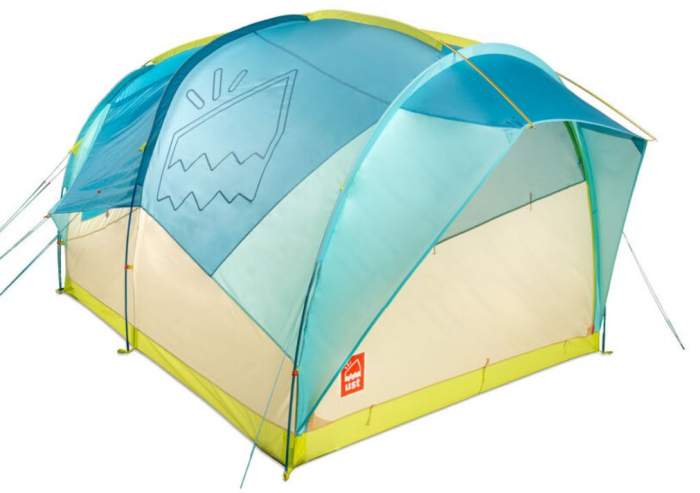 Sometimes you have this same effect combined with a dome in the part of the tent, and the result is a freestanding tent. This Ozark Trail 16′ x 9′ Modified Dome Tunnel Tent is an example of this type: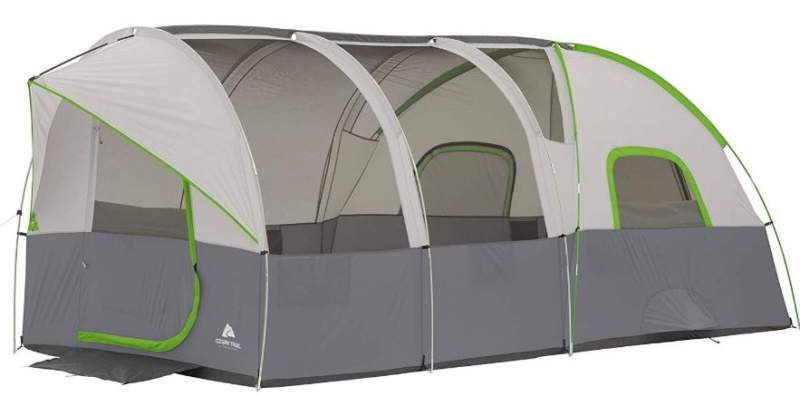 If you search among the basic three shapes (dome, cabin, and tunnel tents), you will probably get to the following conclusions:
Cabin-style tents are most frequently freestanding. But they are usually heavy and boxy structures so securing them properly is a must.
On the other hand, simple dome tents without vestibule(s) are almost always freestanding. Those with vestibules are practically never freestanding.
As for tunnel tents, a very small number of them are freestanding.
Many tents with air beams instead of classic poles (also known as inflatable tents) are freestanding. They can be built as tunnel tents, dome tents, and cabin tents. 
So I hope it is a bit more clear now what a freestanding tent is, thank you for reading, and please use the comment box below if you have questions or comments. I have a separate text about freestanding canvas tents so have a look. You might want to read also my comparison of single wall tent vs double wall tent.
Note also that there is a subscription form below, so subscribe to my weekly newsletter and stay informed. Thank you for reading and have a nice day.